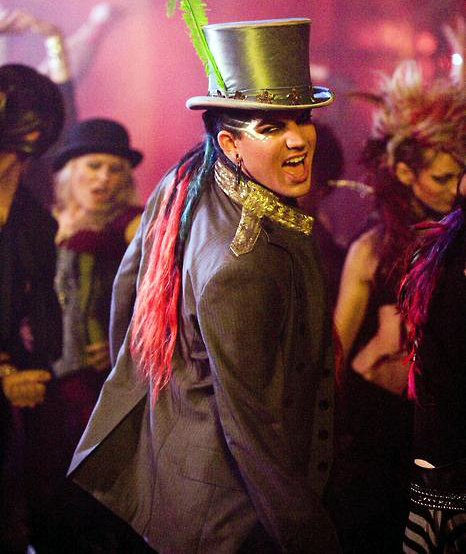 We're all excited to follow Adam on his Glam Nation Tour and check out the concert videos. I start my day by visiting Sue's great tour articles to watch all the performances, imagining that I've been at each and every show. But let's not get too carried away with the tour and forget we can make a real impact on TV/Radio by voting on VH1's Top Twenty. Adam's joyously playful video, If I Had You has slipped to the number 6 spot. I've only heard it once on my San Diego stations! We need to hear it so much we're tired of it, if possible.
Click here to vote! You don't even have to vote on the other 19 places, unless you want to. Just "drag and drop" Adam into the #1 box and click Submit. The artists are listed alphabetically by last name, so you have to scroll down a bit. It's really easy to do it 5 or 10 times, or more. Immediately after voting hit the Rank 'Em Again tab and vote again and again. Do you have 5 minutes everyday so you can help? Whattaya say Glambs? Can we do it?? Will you commit 5 minutes a day to Adam and If I Had You? If you go to the site, you'll see that a certain American Idol Winner is also up for a vote. You can throw him some votes too, but only in the #2 or lower boxes!! Please don't hate me – I'm ALL for Adam!! 🙂
The results come out on Saturday morning. It may be too late for us to really effect tomorrow's standing, but we can certainly change next week's, and the next and the next and the next!
~ Carol ~