Adam Lambert's performance of 'Feeling Good.' Modern version as performed by the Muse from the album Origin of Symmetry. Video below, article and pictures below the video.
I loved the interaction with Jamie Foxx.
The only advice I have for the other contestants is to respectfully bow down from the competition and let Adam play his song…
Ok, really, I have to recognize everyone finally stepped up their game tonight but I (we) think Adam has the contestants by a few laps already. I'm sure they are all very frustrated and saying 'dang it here comes Adam again!'
Regarding the studio version. I get shivers every time at 2:37 when the music builds up and he goes on to the high note. Personally, this is one the top 3 studio versions. It kept a lot of the feeling of the live version. I'm sure the SONY/19 recording engineers are very happy every time Adam steps on that vocal booth
[ad]

Top 5 – Feeling Good – Adam Lambert
[ad]
Feeling Good Studio Version
 [ad]
He Sure Left Us Feeling Good!
By LindaK (andmeljar@aol.com)

I think I speak for all Adam fans when I say that I was extremely happy throughout the show knowing that Adam was closing tonight. It really does give us something to look forward to all night, and makes such a difference in the outlook for the hour! The waiting makes me actually enjoy the other contestants because of the heightened anticipation until Adam finally gets his turn.
And then he got his turn, to a grand entrance! I've never seen an entrance like that, and it was pretty impressive. I loved the white suit and tonight's whole look, because it fit the genre and Adam looked so very handsome. I candidly admit that I really missed the glam, and was thrilled to see the flat ironed hair, eyeliner, and makeup tonigh t. Yes it was subtler than usual, and sans the black nail polish, but it was enough to provide those of us who love Adam glammed up our 'fix'. We are like Adam addicts, and now that we've had our Tuesday dosage, we can relax a little and enjoy the high.
Adam's performance tonight was powerful, as usual. Even if it was theatrical, and a bit 'over the top', it was classicly Adam, mesmerizing and superbly entertaining. Musically, he is untouchable. How long was that note he held? And on that pitch level? Leave it to Adam to once again raise his own bar, come out and wow us all yet again. He never fails to live up to the standards that both we, and he himself, have set. What a talent, and what a performer!
I also have to mention the lip curl and nose crinkle. I know from reading the commentary that this drives the teeny boppers (and some older boppers) crazy. I'm sure Adam knows this and probably finds it quite amusing. It most definitely adds to his sex appeal, charm, and charisma. I repeat what I say every week; this guy has the overall package, the 'it' factor, the mystique, and the je ne sais quoi. Whatever you call it, he has it!
As an aside, I have to say that I love watching Adam's parents. They always look so very spirited and supportive. I can't even imagine the feeling of watching your offspring up there on stage, doing his thing, hearing the crowds go crazy, and being oh so very proud. It just gives me the warm fuzzies every time the cameras show them beaming in the audience.
[ad]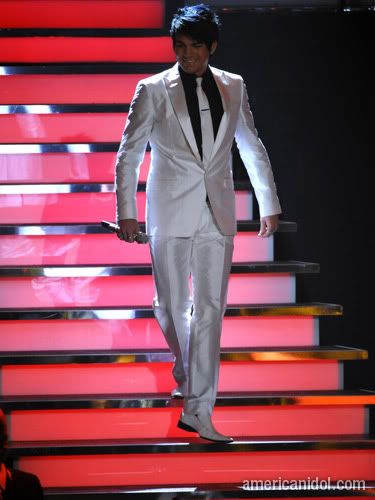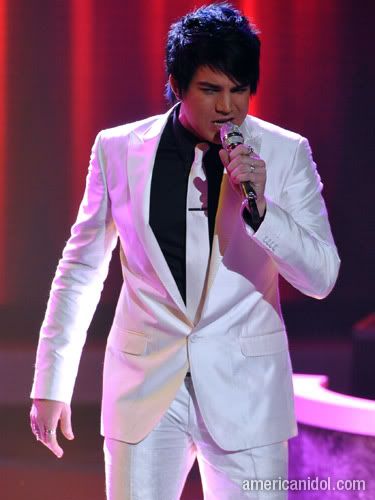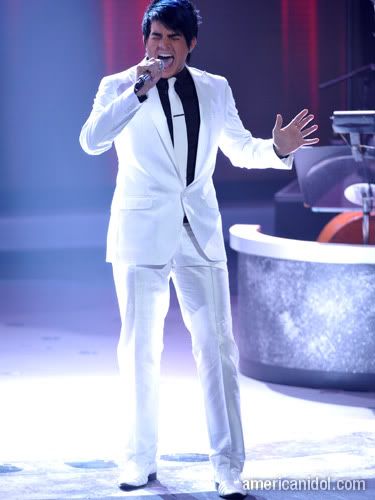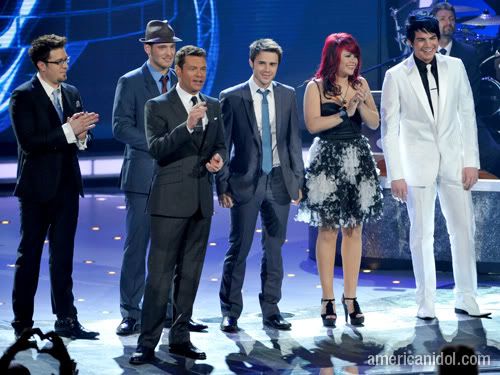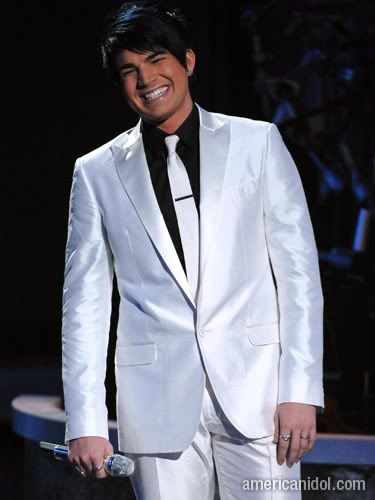 Finally, below is Muse's version of 'Feeling Good' :
[ad]